There's no doubt about it that the housing market this year has felt extremely uncertain. From mortgage rates to a slower pace in home sales and fluctuating prices, homeowners, sellers, and buyers have been grappling with a landscape that requires reassurance. The Triangle area is still a great place to buy and definitely it's a great time to sell, if you have the right team and guidance. Don't take our word for it, let's take a look at the current state of the housing market, drawing insights from experts and industry projections, to shed light on what the rest of the year might hold for prospective homeowners, first time home buyers, and investors.
Mortgage Rates and Financing
The year 2022 witnessed a doubling of interest rates, a trend that continued into 2023. The average 30-year fixed mortgage rate was hovering around 7 percent as of July 5th, according to Bankrate's survey of major lenders. This surge in rates has been driven by efforts to curb inflation, culminating in a recent pause, but many buyers wonder if rates will continue to climb or experience a leveling. Experts offer differing viewpoints.
We are seeing experts evenly divided in their mortgage rate forecasting. Dennis Shirshikov from real estate website Awning anticipates continued rate increases throughout 2023, projecting the 30-year and 15-year mortgage rates to average 8.75 percent and 8.25 percent, respectively. Similarly, Robert Johnson from Creighton University's Heider College of Business envisions rates reaching around 8.50 percent and 7.70 percent for the two mortgage options by the end of the year. However, some experts remain cautiously optimistic. Rick Sharga, CEO of CJ Patrick Company, expects rates to peak around 8 percent and 7.25 percent for 30-year and 15-year loans, respectively, in early 2023, gradually easing to around 6.0 percent and 5.25 percent over the course of the year. This projection hinges on the Federal Reserve's ability to manage inflation and mitigate rate increases.
Sales and Inventory
In some parts of the United States and in the Triangle, to some extent, we witnessed a slowdown in home sales in the latter half of 2022, that is expected to persist into 2023. Nadia Evangelou, senior economist and director of real estate research for the National Association of Realtors (NAR), offered three possible rate scenarios that could impact home sales.
Continued high inflation leads to repeated interest rate hikes, causing home sales to drop by over 10 percent.Gradual deceleration of inflation stabilizes mortgage rates around 7 percent to 7.5 percent, resulting in a 7 percent to 8 percent decrease in home sales. If the economy enters a recession due to repeated rate hikes, rates could drop to 5 percent, leading to a potential 15 percent decline in home sales.
Home sales might experience a decline, however experts differ on housing inventory projections. While some, like Dennis Shirshikov, foresee an increase in housing supply as homes become unaffordable due to high rates, others like Robert Johnson believe that existing homeowners are unlikely to trade in their current homes for new ones with higher interest rates, leading to continued low inventory. This can be confusing to home buyers and home sellers, alike, in the Research Triangle Park, we are seeing a very slight increase in inventory, but sustained demand for homes priced correctly. When you look at the two charts below you see first the number of active listings here in the Research Triangle as of August 15th and will note this area is well below the national average. The second chart show the number of homes that have reduced their listing price since hitting the market and again you see that the number of price reductions on inventory is far below the national average indicating a strong demand for product that simply isn't available right now.
Pricing and Affordability
Buyers should not expect a notable drop in home prices in 2023 in the Research Triangle Park. Experts agree that while prices may not fall proportionally, they are likely to stabilize. This reinforces the necessity of obtaining a local and reputable Realtor to outline your options as a hopeful home buyer or seller.
In 2023 it is clear that including mortgage rates, home sales, inventory, and prices, will shape the landscape for homeowners, sellers, and buyers, as they do every year. Where this could be a transitional year with less demand, limited inventory, and a potentially lower mortgage rates, the final trajectory depends on local factors and the Federal Reserve's ability to manage inflation and stabilize the market. For the latest information on the Research Triangle Park and the best strategic decisions as a buyer or seller, you can rely on My NC Homes. Contact us for buying and selling in the Research Triangle Park.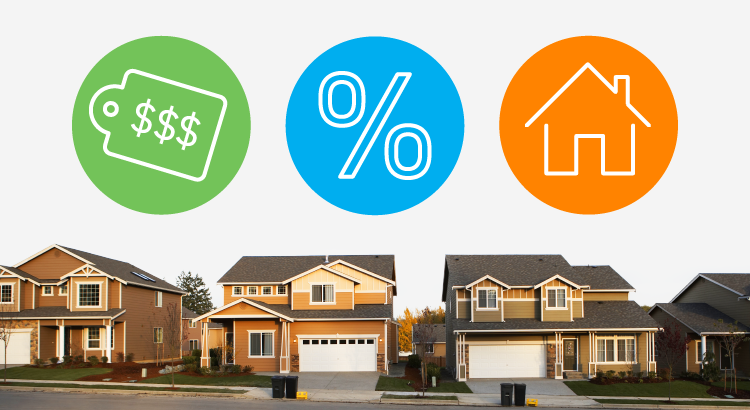 Some Highlights
Want to know what experts say will happen in the rest of 2023? Home prices are already appreciating again in many areas. The average of the expert forecasts shows positive price growth.
Where mortgage rates go for the rest of the year will depend on inflation. Based on historical trends, rates are likely to ease as inflation continues to cool.
Posted by Larry Tollen on