Did you know that we have HALF of the available homes for sale compared to 2017-2019? Inventory is extremely limited at the moment, and according to Chief Economist, Lawrence Yun, "There are simply not enough homes for sale. The market can easily absorb a doubling of inventory." It is rare that conditions are this favorable to Triangle area home sellers. If you have even thought about listing in the next six months or six years, let's discuss some of the reasons why it pays to sell now.
Inventory
Inventory is at a record low. What this means is that your home stands a better chance of selling now and generating bidding wars if priced correctly. What this does not mean is that you should artificially inflate the price of your home, thinking it will sell. Homes that are priced improperly will stay on the market. Homes priced properly will sell with great terms to sellers. Keep this in mind when you are strategizing the sale of your home. Low inventory is a huge advantage to sellers, but buyers will not purchase overpriced homes.
Median Home Price
In July, the median list price was $555,200. Does that seem high to you? Have you checked how much your home is worth in the past five years? We are seeing sellers be very surprised to learn how much their home is worth in today's market. It is not in disagreement with what we discussed earlier with inventory being low, but is a result of over five years of constricted inventory and delays in new home building. We have a number of sellers taking advantage of this time to downsize and are able to retire earlier with a much larger sum from their home sale. Check what your home is worth here
Median Days on the Market
As of July, homes were on the market an average of 38 days, which was up from June, where homes were on the market an average of 13 days. This is not a lot of time. We are seeing our properties go under contract in very very little time. Our last listing was under contract with only one weekend on the market. Where homes are priced properly, there should be little time on the market. This is excellent news for sellers who need to sell immediately. Additionally, if you are thinking about selling, but are concerned about finding another place, we can negotiate a rent back, where you sell and rent your home while finding another.

Savvy sellers are taking advantage of current housing conditions. We highly recommend finding out what your home is worth here, and contacting a member of My NC Homes to discuss your selling strategy and let us help you in your move. With over 50 years combined experience selling in the Research Triangle Park, we are fully qualified experts. Contact us today!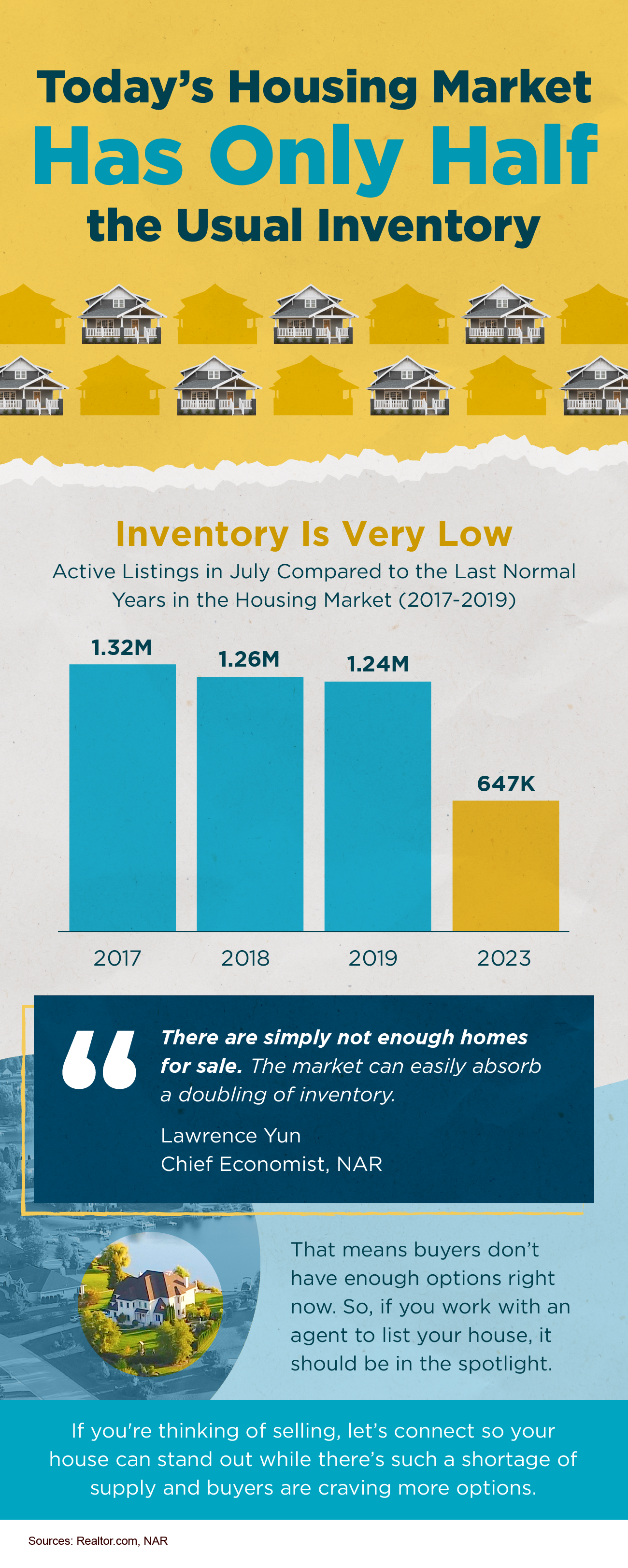 Posted by Larry Tollen on
Tags